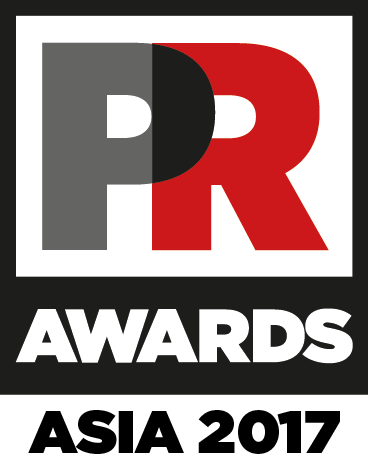 PR Awards are once again setting out to celebrate the most inspired and successful campaigns, companies and individuals in Asia-Pacific's communications industry.
These awards, now in its 16th year, are unique in their efforts to shine the spotlight on the work, communicators and agencies in Asia-Pacific — those that are defining cutting-edge thinking and driving the public relations industry forward.

SUBMISSION CHECKLIST
1. Entry written submission paper
Your written submission paper is of utmost importance as the judges will base their initial decisions on the strength of the arguments made.

Your written submission paper must be no more than two single-sided pages of A4 paper typed in Times New Roman, no less than 11 point type size, single spaced, with the relevant sub-headings for each category.
For all Campaign awards entries, please do not include any agency names, logos or reference anywhere in your submission, which includes the written submission paper, or supporting materials.

Please mark out visibly confidentiality information that cannot be published, in your written submission paper (highlight info/sections in yellow). Submissions without markings would be taken as non-confidential despite the tick in the checkbox for confidentiality.

2. Supporting material formats
Please ensure all supporting files uploaded are of the correct file type or sizes as stated in the entry kit. Supporting materials are optional.

Please check that all your supporting files uploaded load and play well on all platforms (Mac, PCs, tablets, ipads, etc), with proper sound. Also, if they are not in English, you are required to provide translation or a transcript for the judges. Judges reserve the right to disqualify or mark down any entry that do not include any translation or transcript.

DVDs containing hi-res versions of the video files submitted as supporting materials can come later and reach us by 17 April 2017. Please remember to mark out on the physical DVDs that you send if any videos are confidential and not for publication. DVDs without markings would be taken as non-confidential despite the tick in the checkbox on the system for confidentiality. Please label all DVDs with the entry number assigned to you on the email confirmation that you received upon completion of your online submission.

3. Compulsory Hi-res images
The 3 compulsory hi-res images will be used to showcase the entry if awarded.

If you are submitting for Campaign Awards, the 3 photos should be images from the actual work/campaign (no logos or media clippings allowed). For Gold Awards, all 3 submitted photos must be of team photos for team/consultancy/network categories and nominee's photos for individual categories.

4. Executive summary
You will need to submit a compulsory executive summary to be published, to showcase your entry if awarded. Summary must be at least 200-300 words.

5. Endorsement
All Campaign awards entries must be endorsed by your client representative authorizing the entry and data. The entry will only be accepted with your client endorsement. You will need to provide your client contact details on the online submission system and the endorsement email can be generated and emailed directly to your client for endorsement.
All Gold awards entries must be endorsed by a senior management member from your agency/company, and cannot be endorsed by the same person who submitted the entry.
CONTACT US
Should you require further information, please visit www.prawardsasia.com or email entries@haymarket.asia